And just like that, I'm over a week deep into training! Update: I recently took a new (and slightly bizarre) job and have been in Memphis, TN for pretty much the entire month of June. I have so many emotions running through my mind, it's honestly overwhelming to put them into real words, but let's just say this…
I'm having the time of my life because I am working in a field I'm so incredibly passionate about,
I am obsessed with the people I work with and have never been surrounded by such uplifting, confident women and…
I have been pushed harder in one week than I was in my four years of college and I can guarantee I am leaving this process a new person.
Once I get through this month, I feel like I will be able to recap a little better, until then, bare with me lol. Anyway, as chug along my 21 straight days of 70 hour work weeks, I have constantly been thinking of content I can share with ya'll – packing like a pro is one! I obviously cannot take any credit for this info, but I definitely will share it because these tips are perfect for someone constantly on the move… which will soon be me… #adulting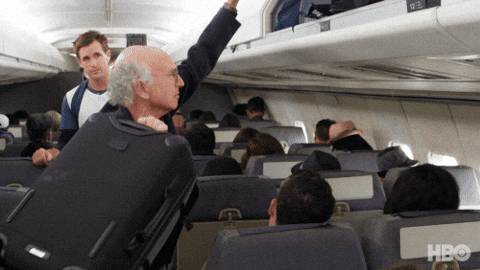 Pack for a week
If your job is anything like mine, which is rare so hello to the four people that can relate to me, you will be in a new city / state weekly. One of the best tips we got, were to find staple pieces (back slacks, a black dress, a cardigan that can be cozy or dressed up) and pack for one week (or the max amount of time you'll be in one place) with minimal alternatives to rewear / mix up your outfits! Essentially you wear the same outfits over and over, but you're in a different location so who'll notice??
Brown or Black, choose wisely
This was a great method too I never thought about. To help from over packing, pick a color – brown or black and stick to it. This is extremely helpful when packing shoes, belts and jewelry!
My roommate Payton brought these and I was shook. Maybe I'm just late to the party, but these are so cool and really helpful! The are perfect to separate undies, bras, t shirts, even dirty clothes!
Carry On
So here are a few tips in one. Put your heaviest items (shoes, blow dryer, steamer, etc.) in your carry on. That way your 50lb limit on your check-in bag can be completely dedicated to clothes. This is really helpful if you are traveling to different climates and need sweaters and jackets as well as dresses and shorts.
When actually packing this carry on, including items that could help you in an emergency or to just make you feel more comfortable make life so much easier: layers, socks, an extra outfit, makeup / creams under 3oz and sanitizing wipes. Lastly, get a carry on that slides onto your suitcase handle… you'll thank me later.
Invest in shoes, not clothes
From what we've been told, you'll get sick of your clothes. When you wear the same 20 outfits for 8 months straight, you'll never want to wear, or even see, them again… understandable. Instead of always shopping for cute clothes, focus on shoes – comfortable, durable shoes!
These can be bought on Amazon for literally $10 and are apparently really useful. Especially when you are late (me) and overpacking (me) and get denied by the weight limit and have to actually throw item from inside your suitcase away in the middle of the airport (also me).
Medicine Bag
Include all the goodies: Advil, dayquil, nyquil, benadryl, bandaids, mini sewing kit, laundry pods, etc. Also some good things to add are a shower cap and head wrap, portable chargers and headphones. 
Bring along your 'home'
Okay, so I know I sounds sappy, but I get home sick. For real. For me, it's so important to bring a piece of home everywhere I travel in order to find true comfort. Especially right out of college, it's hard to see all your friends and family still together, living life, with what seems like, without you. When you won't be home for months at a time, find your version of 'home' and take it with you! It could be a picture frame, a candle, a sweater, a note, whatever your 'thing' is, find what works for you!
That's it! Have any pro packing tips? I'd love to hear from ya! Oh, did I also mention we do group workout classes too???
Be confidently you,
T